Guitar Jam All Styles
Guitar Jam All Styles is a kind of music player with more than 600 tracks of various styles. This tool will help you hone your playing skills. This application is great for everyone wanting to master the art of improvising, soloing, scaling, and learn the instrument completely.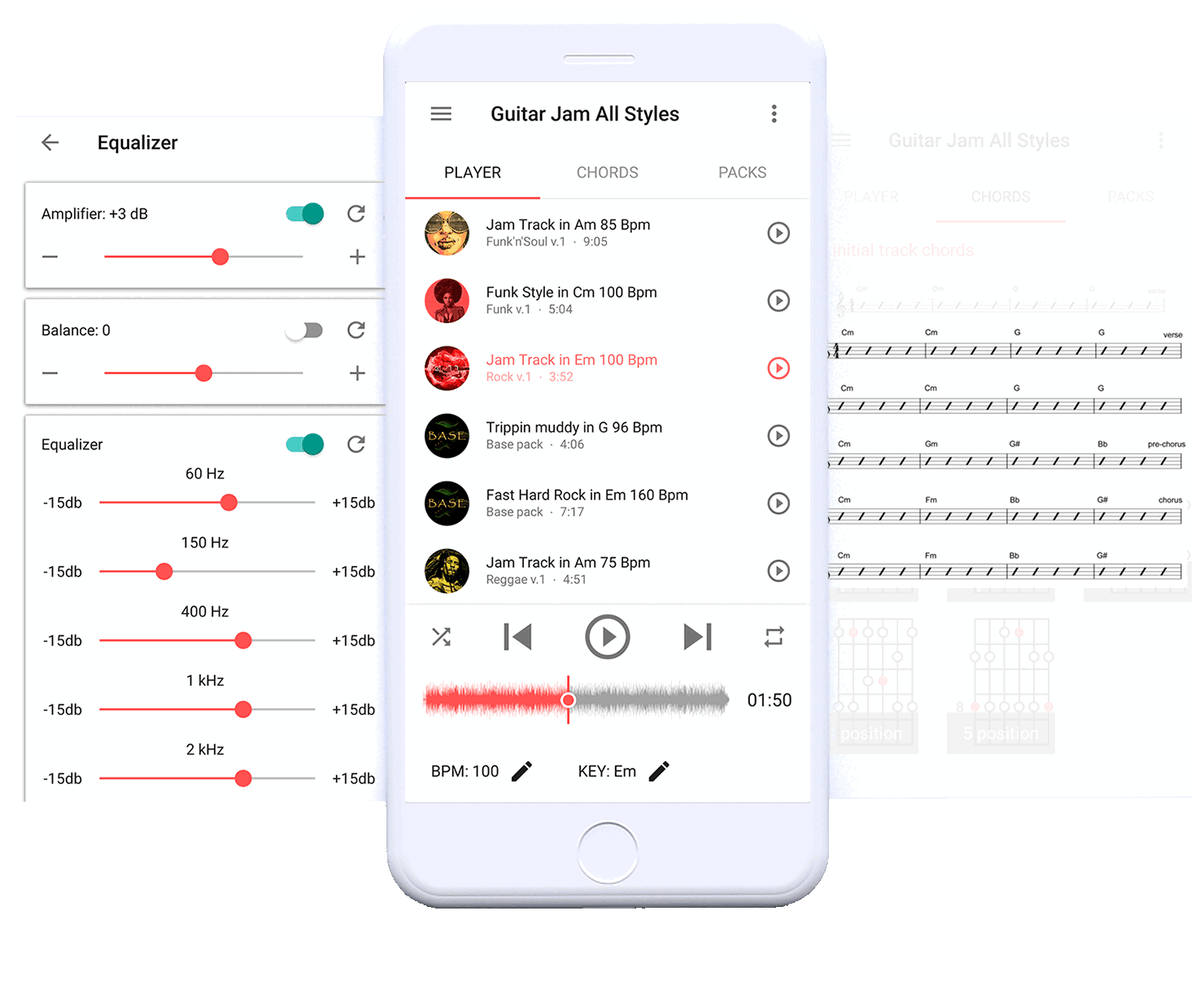 Features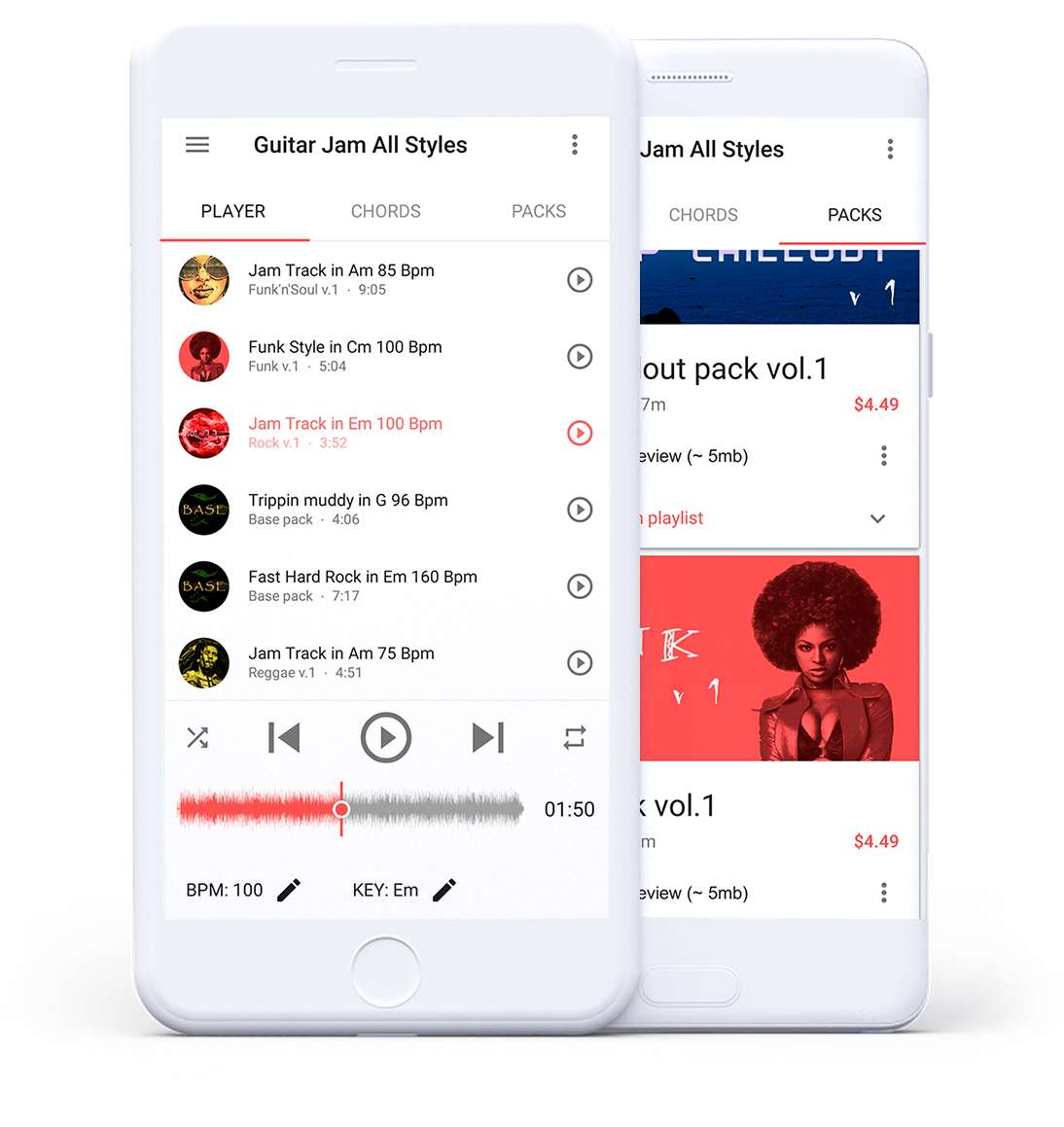 About 640 tracks in the constantly updating library. More than 400 of them are free!

More than 30 styles and genres to satisfy any taste: rock, hard rock, blues, jazz, metal, pop, country, soul, funk, acoustic, Indie rock punk rock, reggae, etc.

Tempo function.

Key selection.

120 fretboard diagrams of pentatonic scales: five scales per key.

All paid tracks are supplied with chords. So are almost all free tracks!

A variety of playlist sorting and filtration options.

Buying a new track album is very convenient: each album is supplied with a preview, description and total track length.
How it works
1
Select a track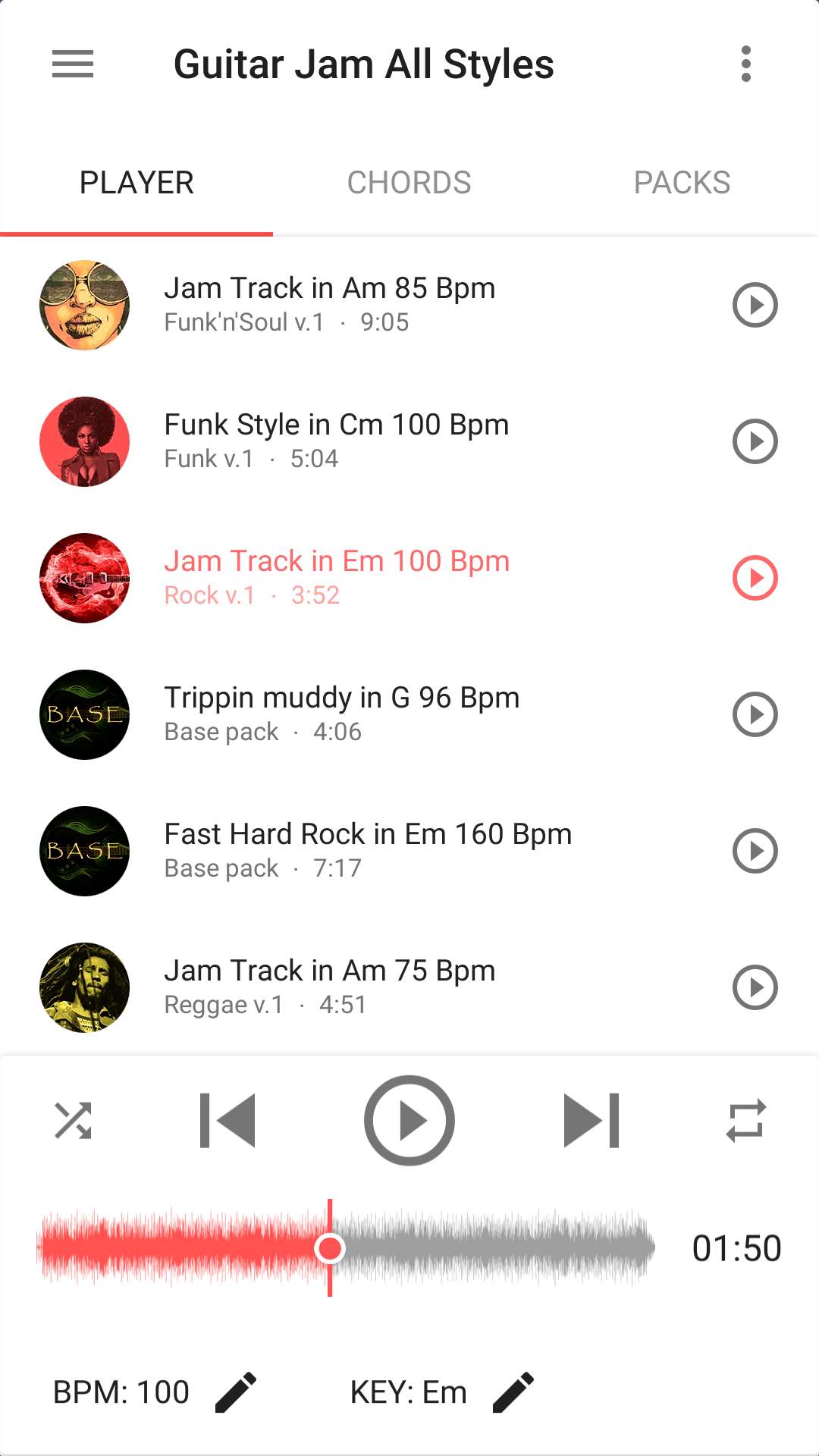 2
Adjust tempo.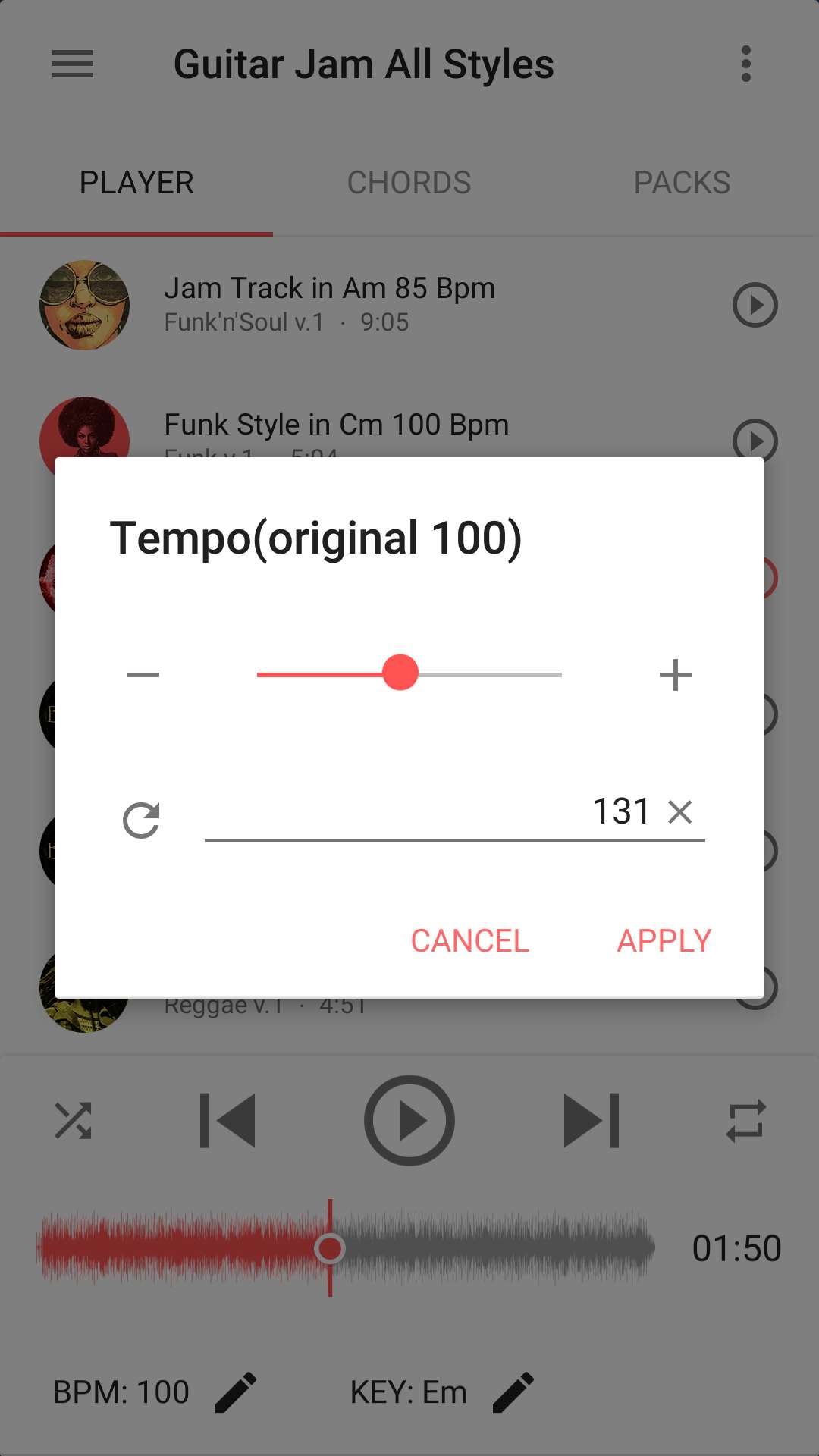 3
Adjust key.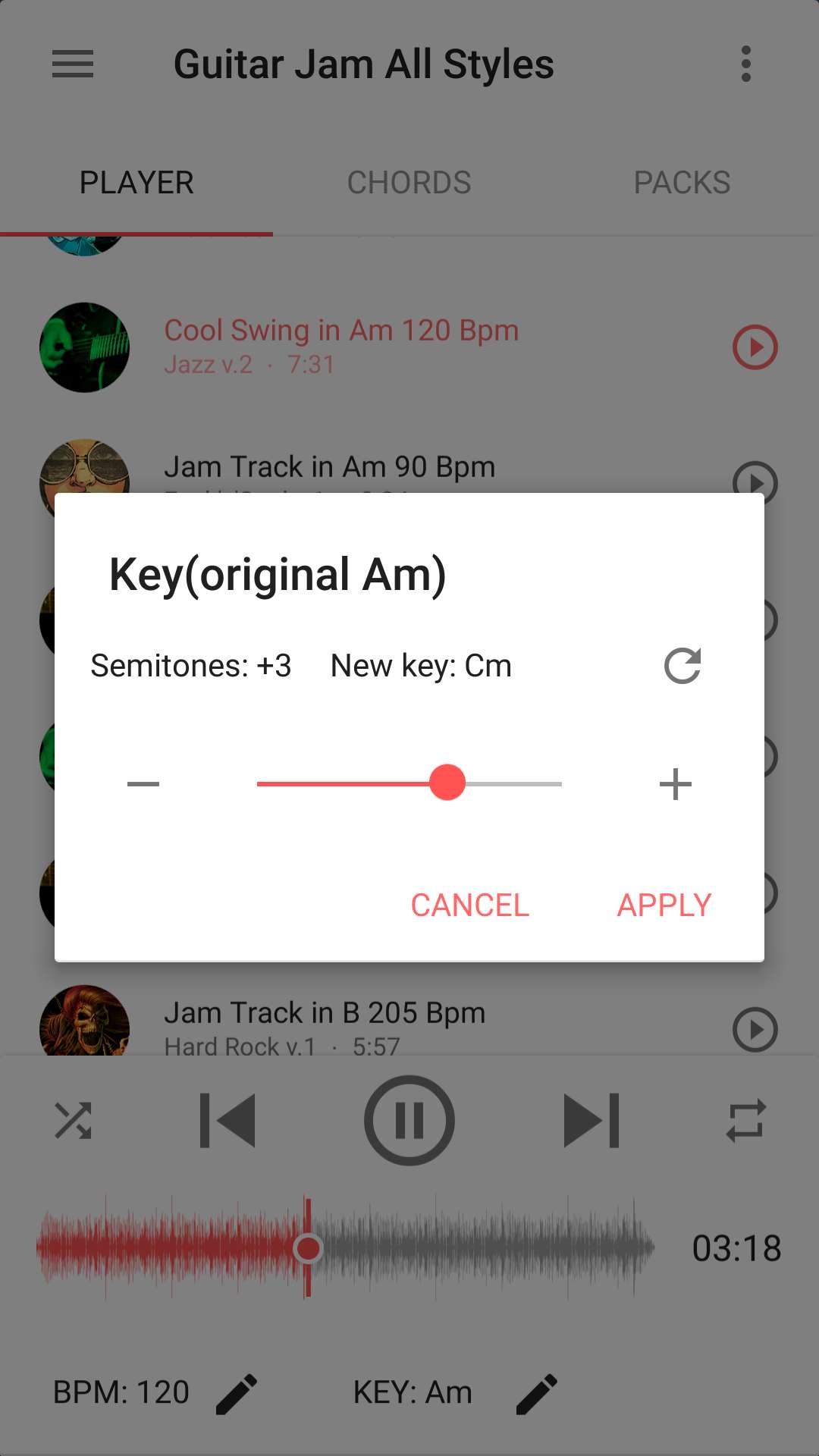 4
Open the 'Chords' tab to view the chords used in the track.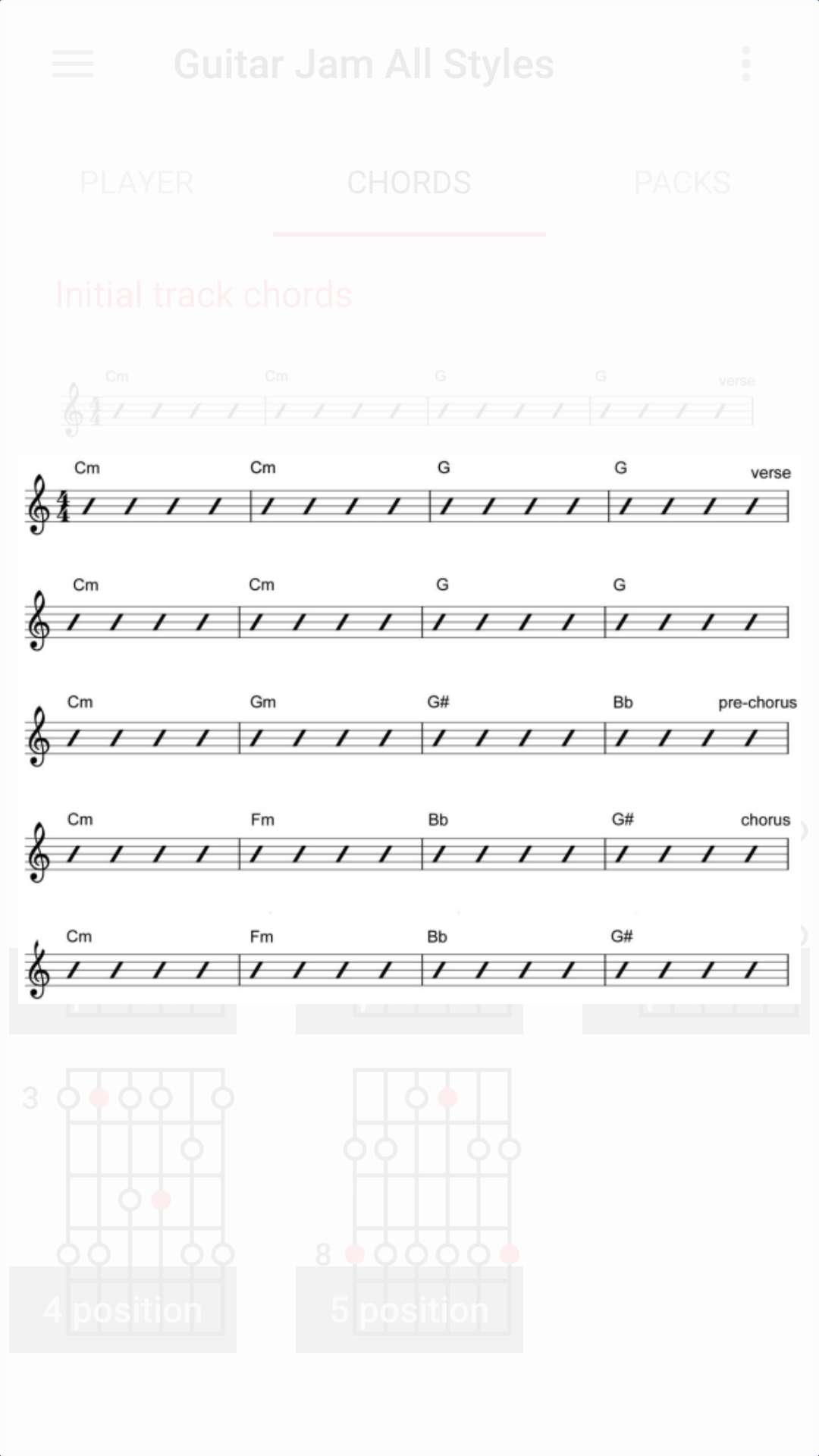 5
Open the 'Chords' tab to view the pentatonic diagrams for solos and improvisation.
The black dots are the notes of a scale.
The red dots are the root notes of the key you are using right now. For example, in C major these dots stand for Cs.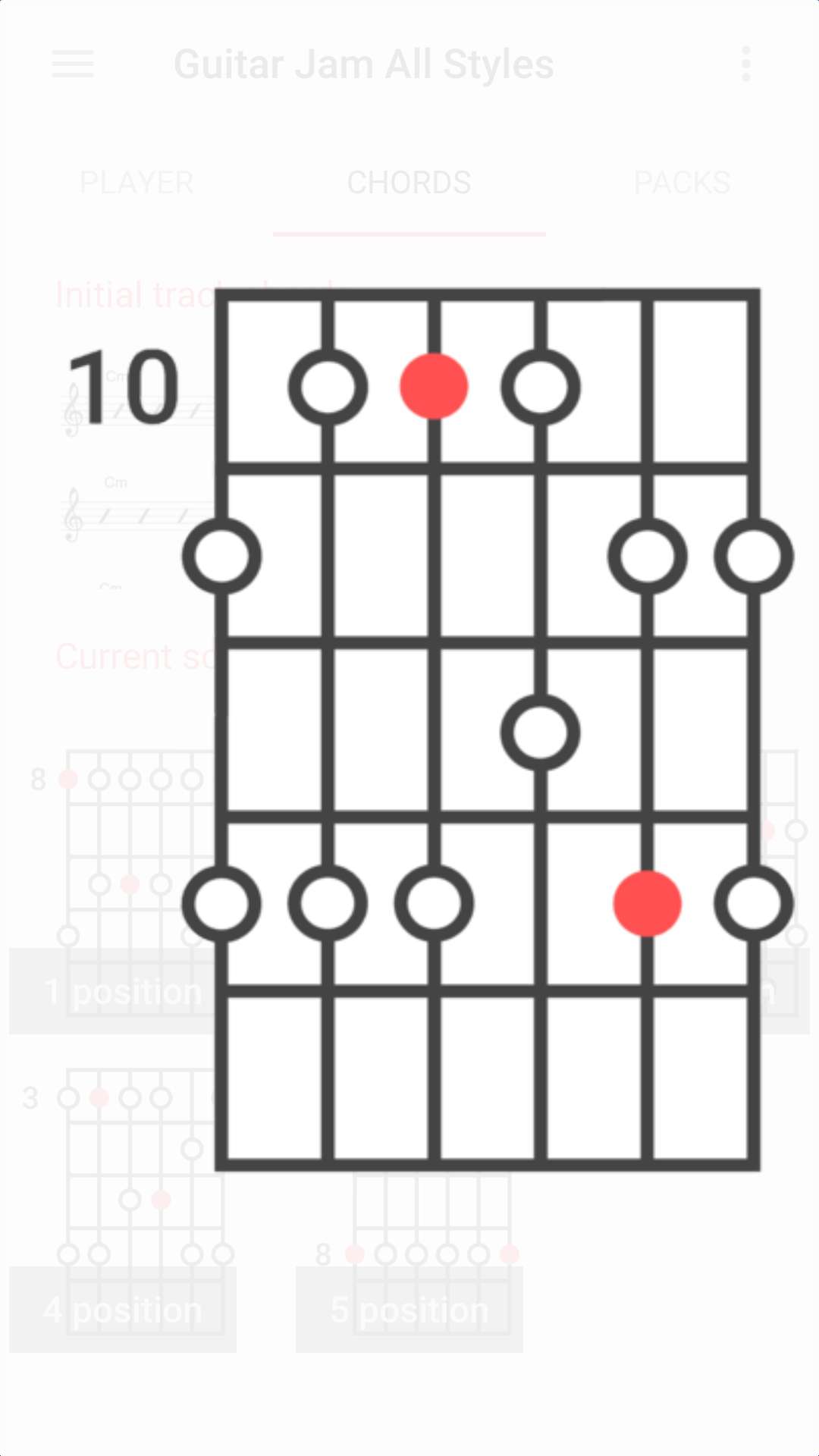 Showcase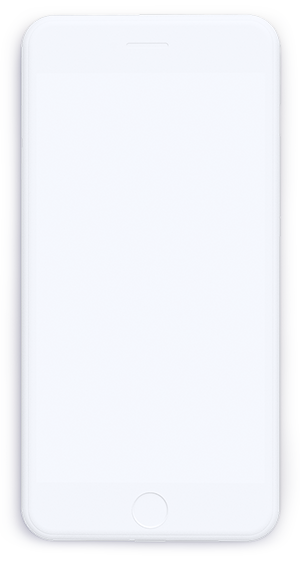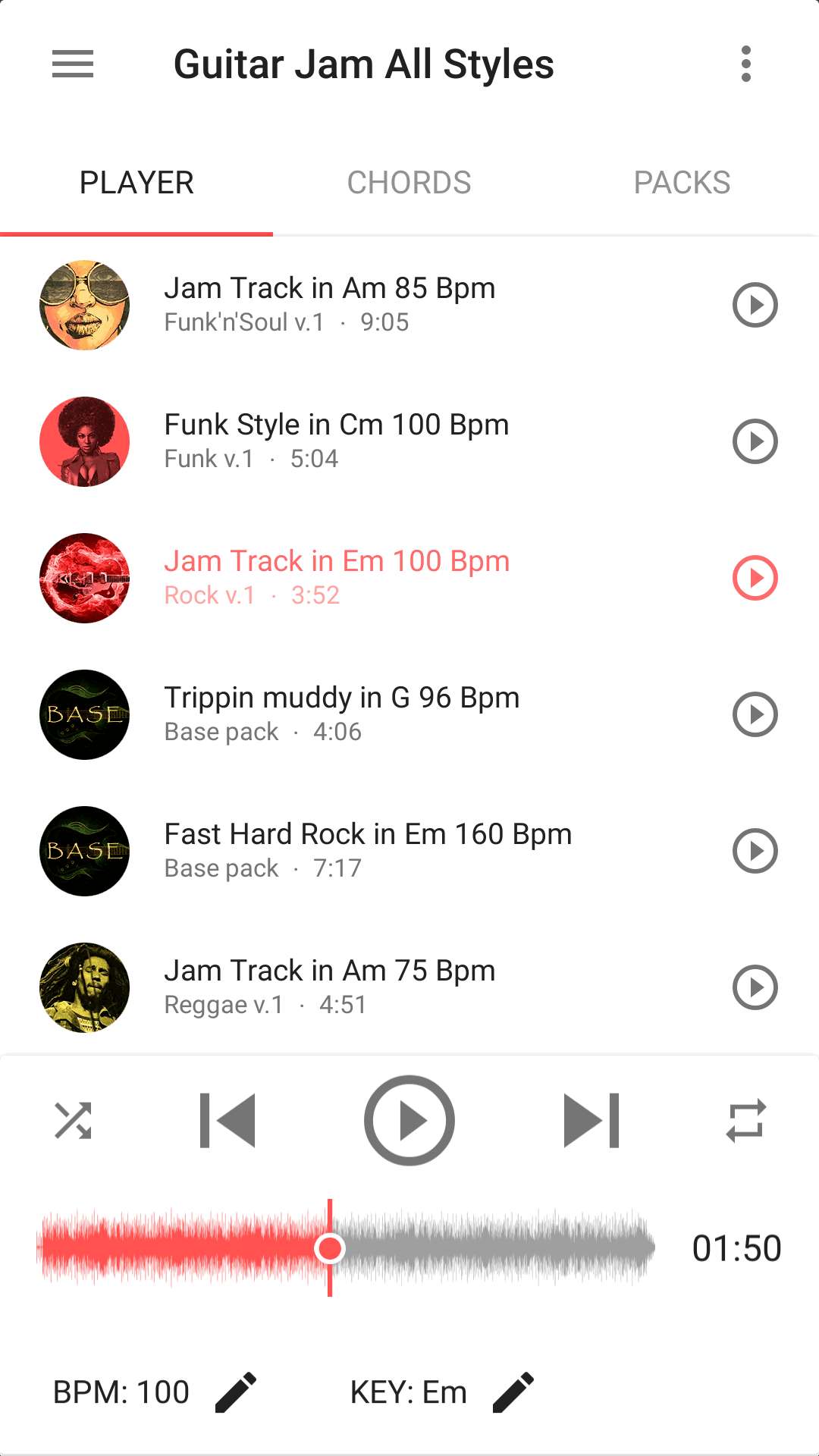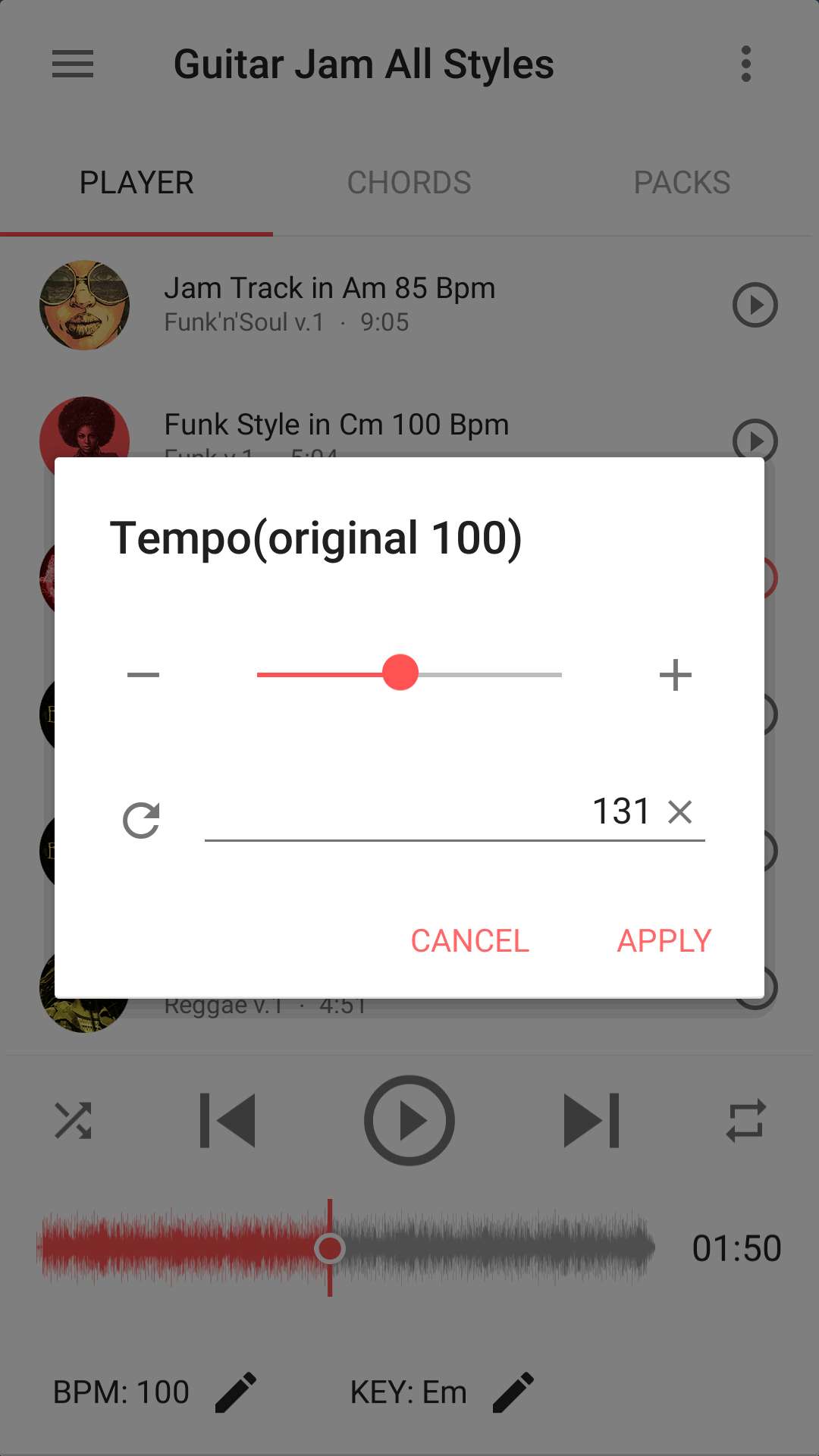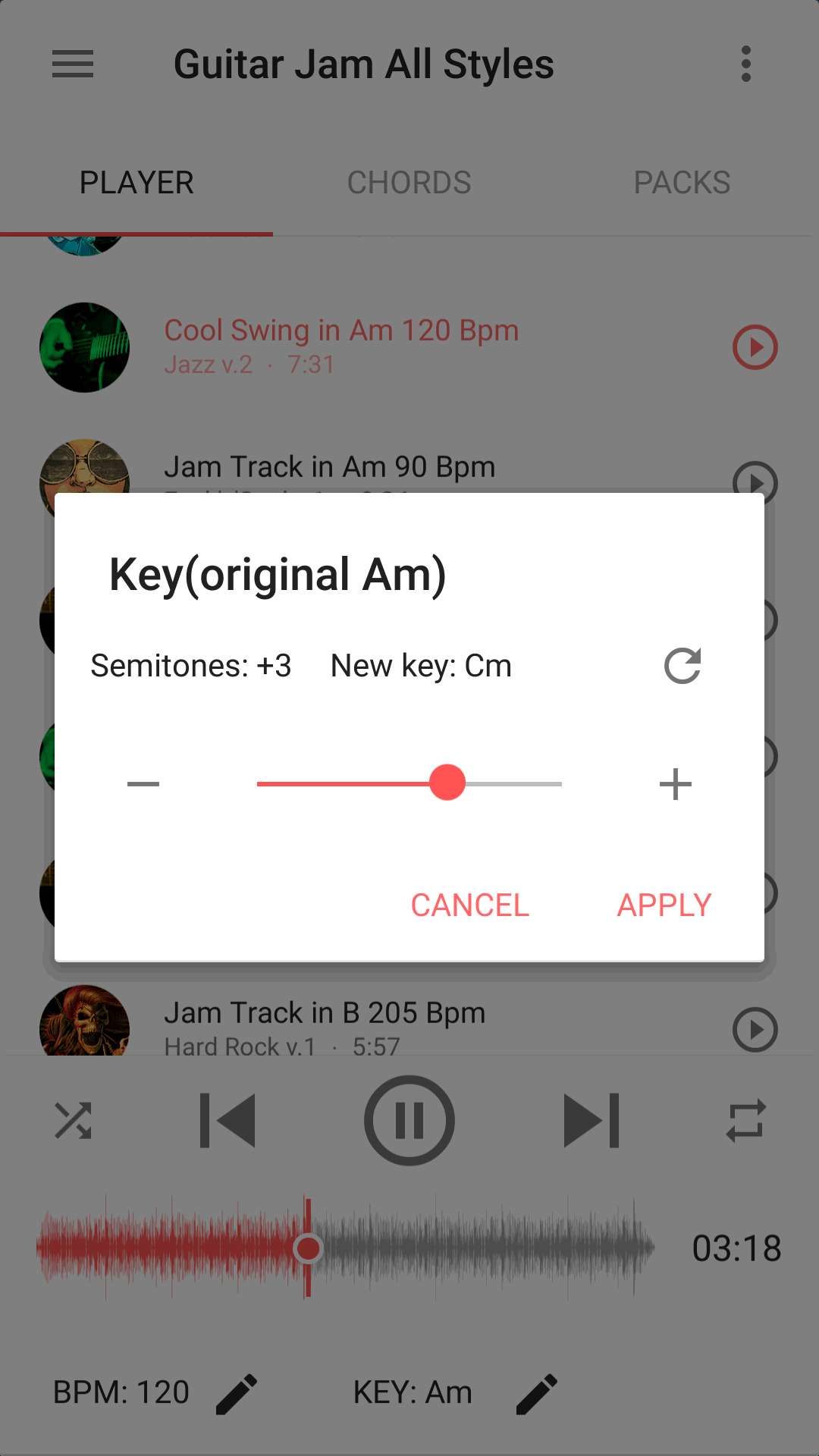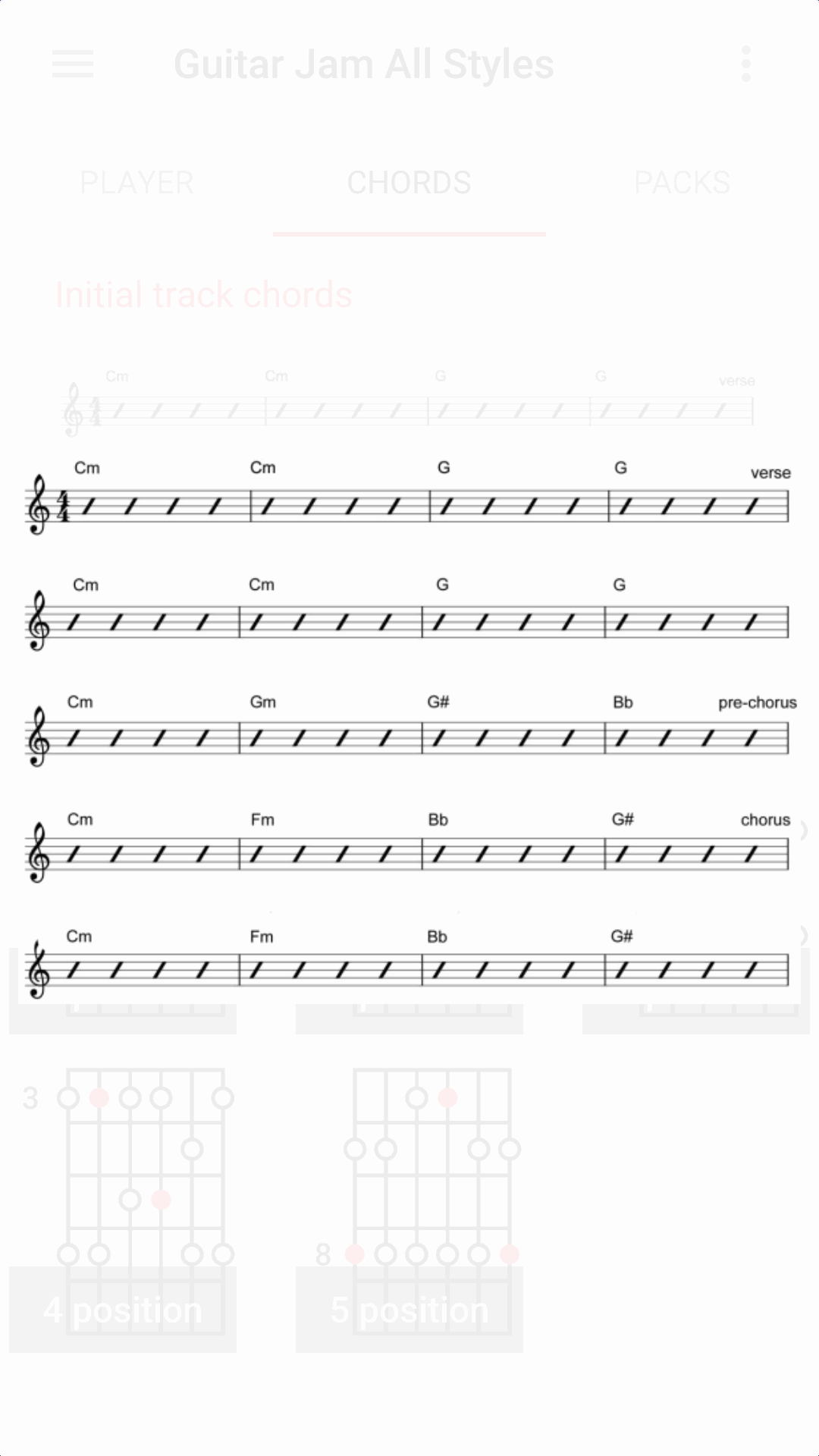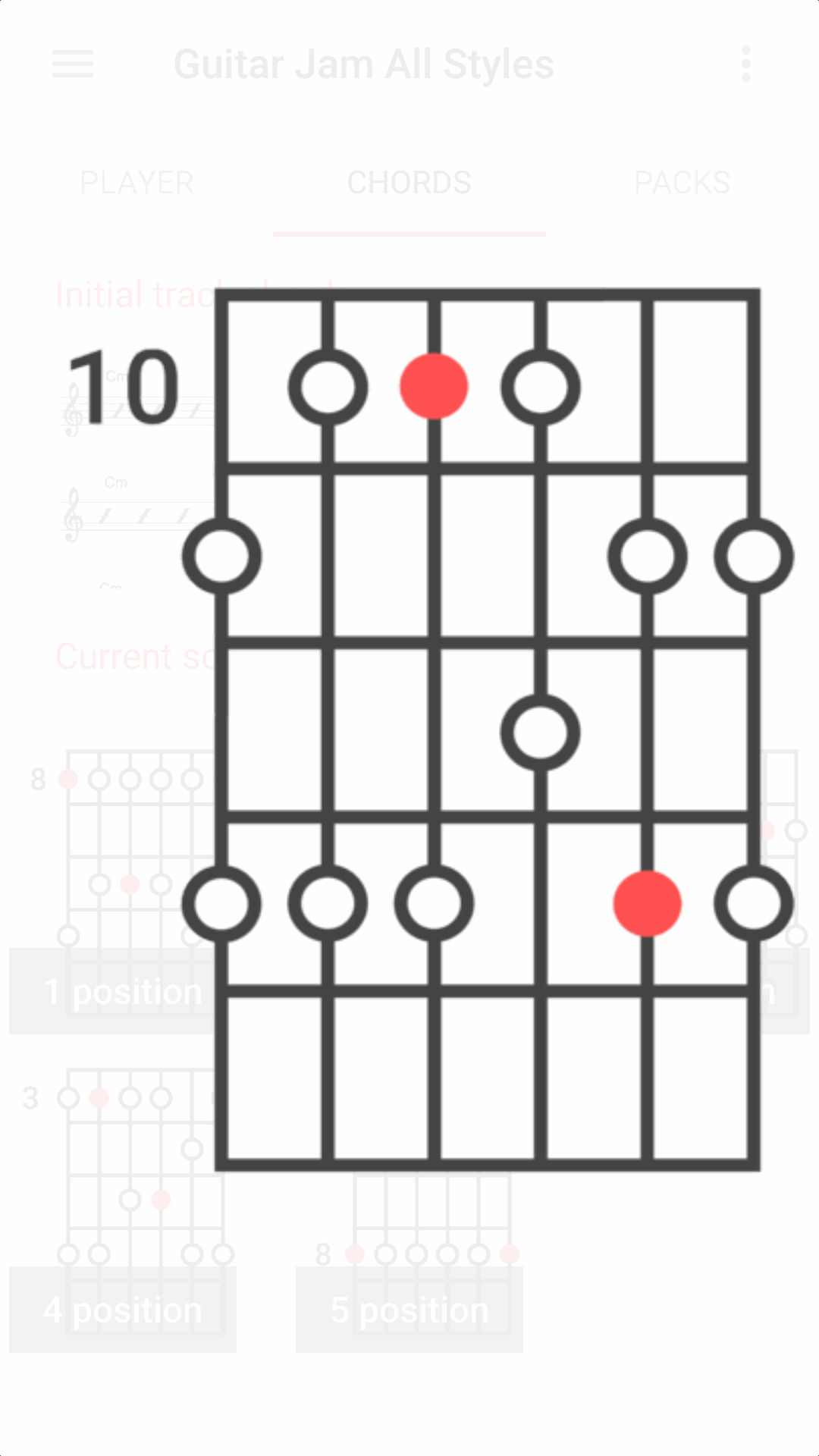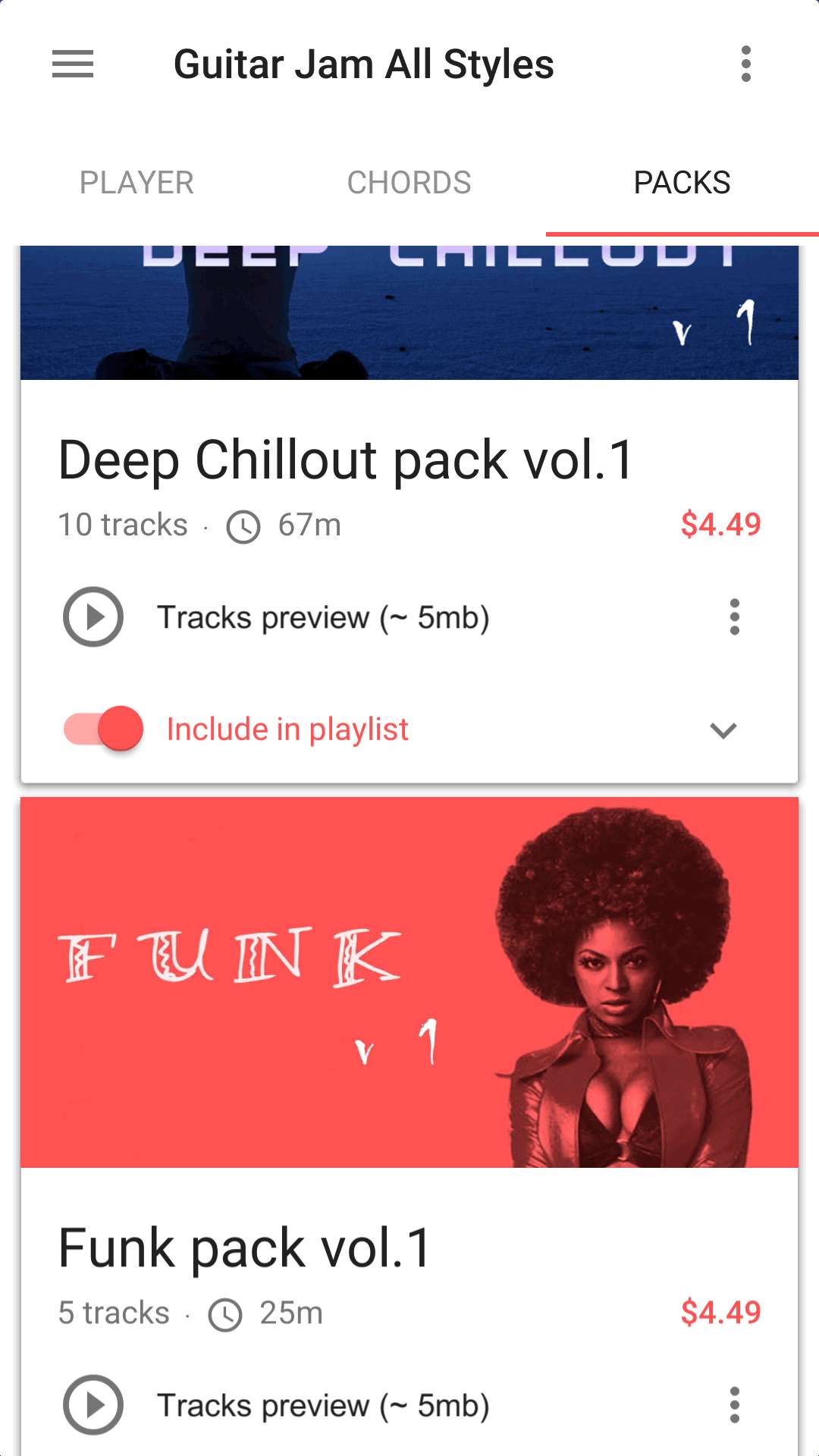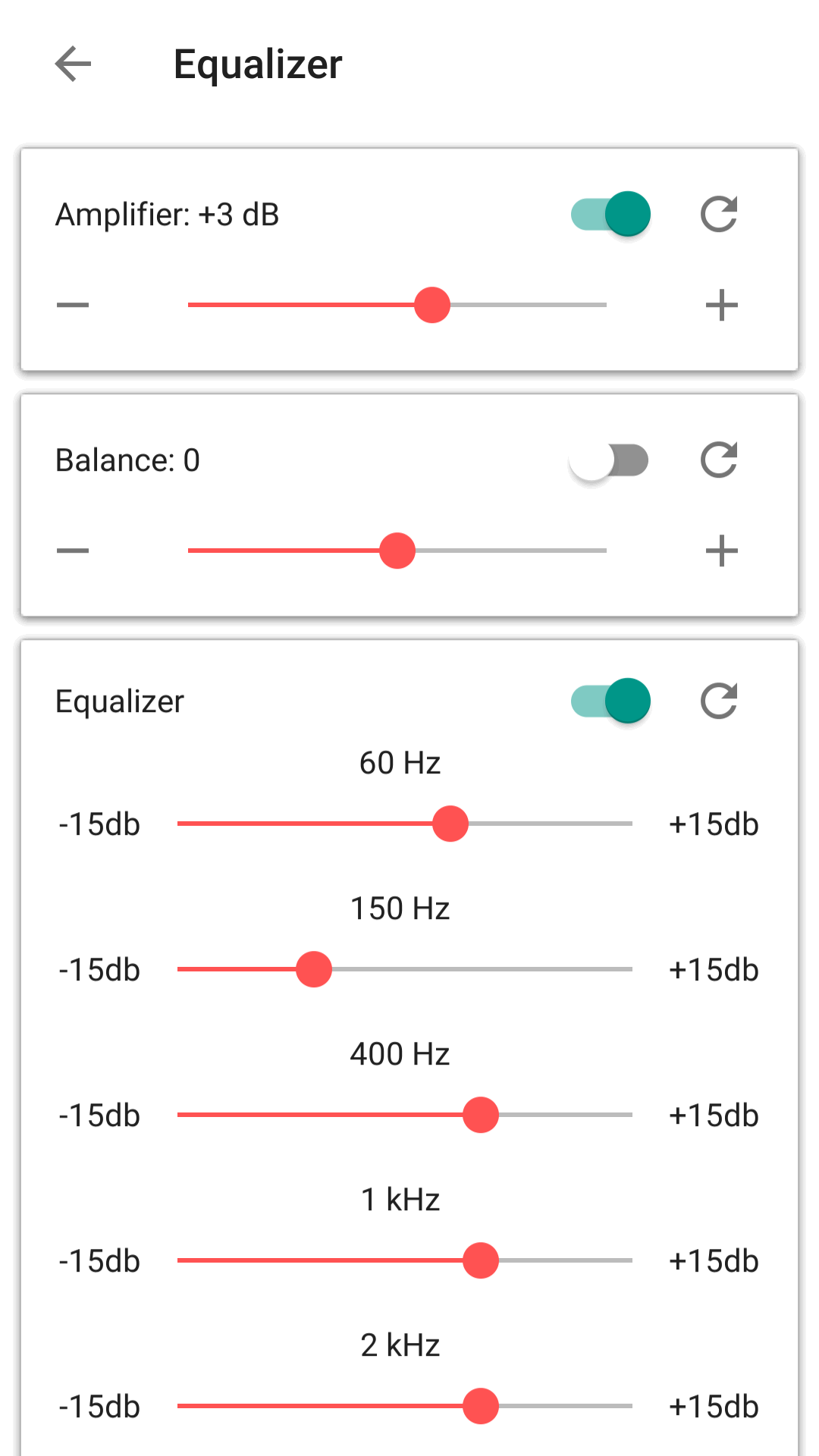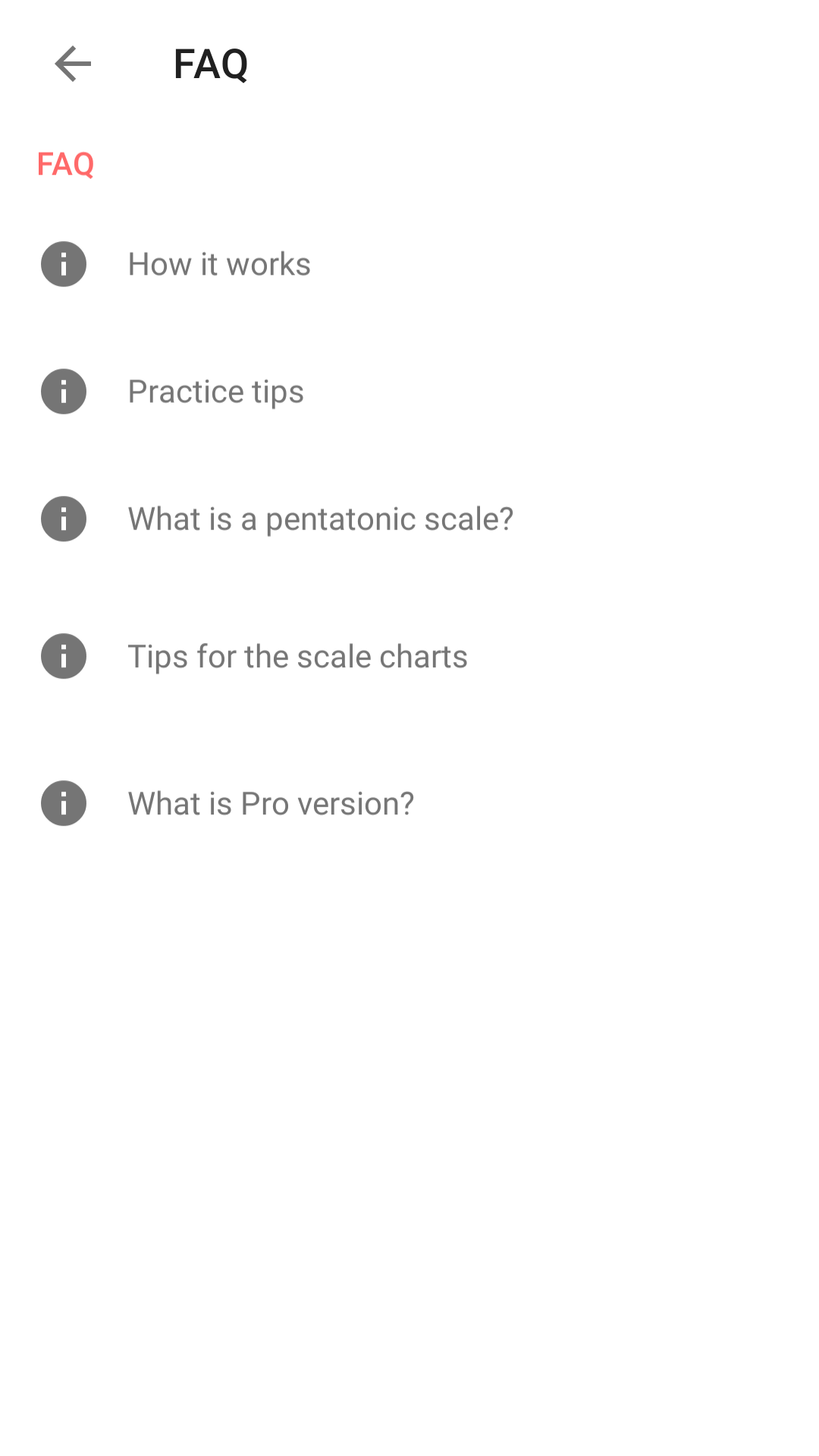 Select tunes to your liking
The paid library contains more than 200 tracks in 17 genres and styles.
Improve your performance
Adjust tempo and monitor your own progress.
Improvise without any limits
Change the key of any track and learn new scales and solos.
Improvise without any limits
Each track is supplied with the chords, so you can practice strumming.
Improvise without any limits
Use the five pentatonic boxes for each key and improve your soloing performance.
More than 400 tracks are available for free
There are more than 30 styles, including rock, jazz, blues, country, soul, punk, etc.
Set the tone as you see fit
You have an eight-track equalizer and preamp at your disposal.
You are not going to get lost
Please, refer to FAQ and email us. We are always there to help you.
App screens